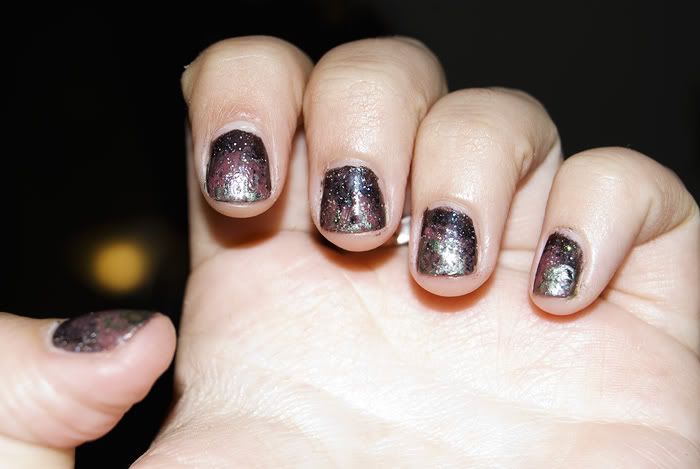 After seeing
Tenneil's
awesome
space themed nails
I decided to have a go at it myself.
I think possibly, if you look from a distance, and blur your eyes, they almost look neat-o. Pretty un-fantastic at painting my own nails and this was not a tidy job, but none the less I think they look pretty decent considering.
If you want to try it yourself, tutorials are
here
and
here
!