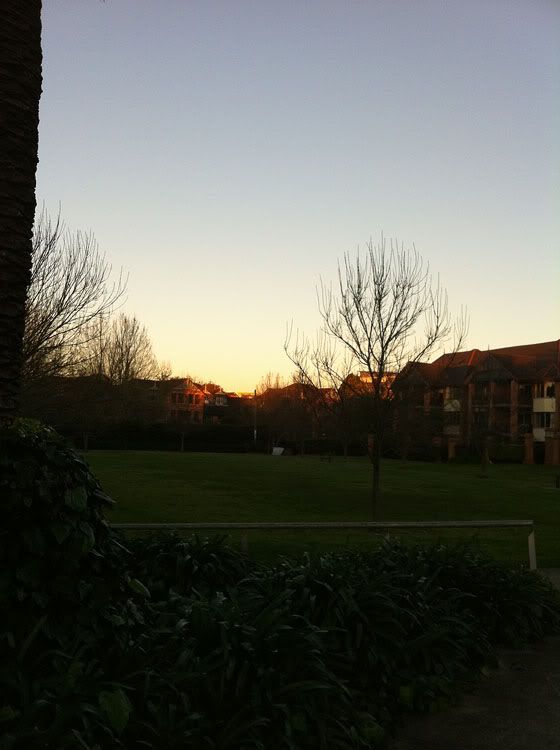 Have been making an effort to go 'jogging' these past couple of weeks. And by 'jogging' I actually mean I jog for about 30 seconds and then walk the remaining distance. But hey, it's an effort.
I have learnt that you have to go at certain times of the day, and the iPod is essential. Late afternoon is the best, you get minimal blasting sun, and more hazy, setting sun which kind of feels weirdly romantic (on my own, I know). And everyone else is out and about and it's kind of fascinating to see what everyone else gets up to (living in suburbia makes you bizarrely fascinated in other peoples lives).
I've also ordered an iPhone armband because holding onto my iPhone while listening to music I have very quickly learnt is NOT a good idea. Several times I have very nearly let my phone go hurtling down to the unforgiving concrete below. Oh, my heart! I nearly died.
I have my very first driving lesson with a driving school tomorrow, wish me luck. Yes, it has taken me 5 years of driving to finally get to this point. License, you cannot escape me for much longer! (I drive a manual now, so perhaps this might be a bit of a jinx...)