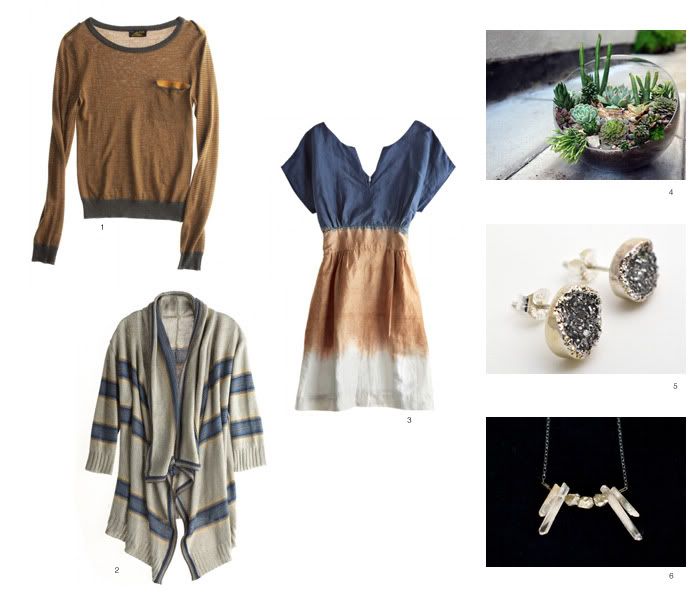 1. Charles Sweater, 2. Hudson Bay Duster, 3. Kimono Dip Dye Dress, 4. custom terrariums, 5. Catbird earrings, 6. Pyrite Crystal necklace
I have spent a ridiculous amount of time on
Svpply
lately, add me there if you have one! It's so great, and at the same time, completely unhealthily addictive. It also reminds me how poor I am, and how much I cannot afford any of the beautiful things I find on there, especially anything from
Calypso St Barth
. I really could buy everything from that shop...
I had a stack load of photos from last weekend that I never posted, so I might cheat and post them this weekend considering tomorrow and Sunday consist of voting (boo) and lots of chocolate (and New Moon, shutup I haven't seen it) . My life is brimming with excitement as you can tell. I am going to see the Annie Leibovitz exhibition though, at some point (finally, I've been dying to see it!).
I also, very painfully, customised the blog a bit more. I think it looks loads better now. I hope.