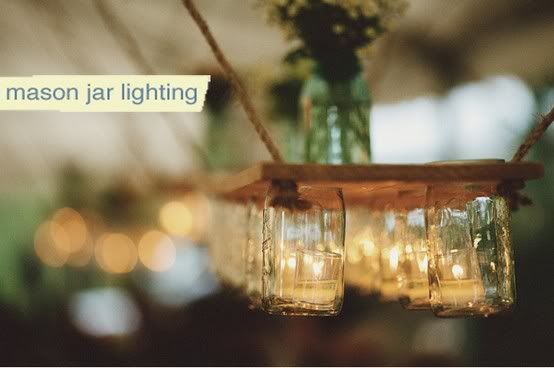 First of all, how pretty is this lighting idea! So perfect for a summer outdoor garden party! Kind of making me sad that summer is over here. Although I am looking forward to wearing jumpers and jeans again, I'm already hopping on that boat whenever the day is slightly cool.
So, I was invited to
Pinterest
the other day and man, I am so addicted already. As if I needed another excuse to spend hours trawling the internet for things I can't afford. You can follow me
here
if you have one also. So many pretty things...
So, I'm feeling a little guilty. I've had Thursday, Friday, Saturday and most of Sunday off, and most of it has been spent doing nothing. I'm in my third year of uni, you'd think I'd learn by now! I did a little work on some business cards last night, for one of my courses, it reminded me of how glad I am I didn't do Design. I am so obsessed with typography, it kills me. I cannot decide on a font EVER.
I did go see the Annie Leibovitz exhibition at the MCA yesterday though, and that was amazing. Her portraits were naturally, spectacular, but her landscapes...wow. I never knew! Massive, large scale, full grain blurry landscapes. My friend saw them and instantly thought of me, how's that.
I've been alternating my time between tumblr and pinterest, think it's time to go do some real work. Expect another post tomorrow lovelies!